We have started mass production of lubricated electroless nickel plating with a PTFE content of 20% Vol.

It is a PTFE composite electroless nickel plating that improves the slidability and water repellency of the plating film by dispersing and compounding fine particles of Teflon (PTFE) in the electroless nickel plating film. The content of Teflon particles is approximately 20% by volume. It is suitable for products that require slipperiness because it has a lower friction coefficient than the low-content type that we have been conventionally processing.

It is often called "Teflon composite electroless nickel" or a trademark of a chemical manufacturer. Product names such as "Kaniflon", "Nimflon", and "Nikogit" may be listed for reference. Of these, PTFE (Teflon) 20% Vol is equivalent to Kaniflon A from Japan Kanigen Co., Ltd.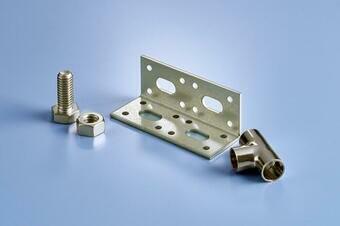 Basic characteristics
| | | | | | | | | |
| --- | --- | --- | --- | --- | --- | --- | --- | --- |
| Wear resistance | Heat resistance | Corrosion resistance | Chemical resistance | Non-adhesive | Lubricity | Adhesion | Electrical conductivity | Dimensional accuracy |
| ◎ | ◎ | ◎ | 〇 | ◎ | ◎ | ◎ | △ | ◎ |
Features
Features 1
Functional film with the characteristics of PTFE
The most significant feature is that it has the characteristics of PTFE and those of electroless nickel plating.
Since the PTFE content is as high as 20% Vol, the coefficient of friction is particularly small among lubricating plating. It has a low coefficient of friction of about 0.15 without heat treatment.
In addition, it is possible to create a film with the characteristics of PTFE, which has high water repellency and releasability.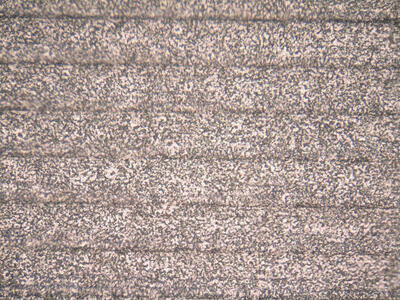 Features 2
Excellent dimensional accuracy
Since it is electroless plating, the film thickness is uniform and the dimensions can be precisely controlled.
It is possible to reduce frictional resistance in parts with strict dimensional accuracy of inner and outer diameters such as pins and spool sleeves.

Features 3
Hardness can be further improved by heat treatment
Due to the high content of Teflon, the hardness of the film is slightly soft at Hv300 at the time of precipitation. But hardness can be improved by heat treatment. In the case of aluminum, it can be heated to about 200 °C and raised to about Hv350. With iron and stainless steel, it can be heated to about 300 °C and raised to about Hv400.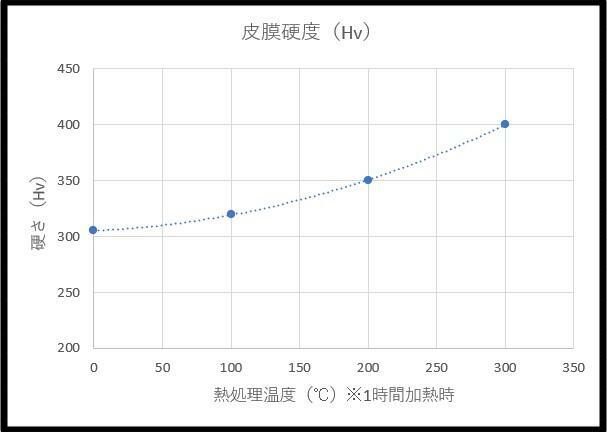 Plating equipment
| | | | |
| --- | --- | --- | --- |
| Bath | Processing type | Maximum size | Maximum weight |
| PTFE 20% | Rack | 300×80×300H 5kg | 5kg |
Proceccable materials
Iron, copper, stainless steel and aluminum
Since it is applied on electroless nickel plating, any material can be used as long as electroless nickel plating can be applied as the base.

Application
It has excellent slidability and releasability compared to conventional low-content products: bearings, friction sliding parts, chutes, rollers, anti-galling of SUS screws, spools, sleeves, etc.